Phoenix is providing two major solutions for the clients, these solutions will consider both execution of projects and operation Phases.

Revamp Solutions
Phoenix's Engineering and Technology Division started researching suitable solution to provide tailor made solutions for clients specially Urea, Ammonia plants.

The goal of these solutions is making the plant to be operated easier and better, increasing capacities, Energy reduction, Emission reduction, product quality improvement and reliability improvement. This includes the following technologies our solutions, all solutions will be guaranteed with respectful licensors: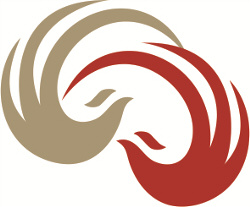 Ammonia Plant:

Co2 Recovery unit, for increasing the Co2 production by Ammonia plant and reducing Co2 emission to the atmosphere




Co2 Production unit, adding small unit, beside ammonia plant for increasing production of Co2




Revamp of Ammonia plant for increasing capacity by various technologies up to 25% without touching the rotary equipment




Reduction of energy consumption of Ammonia plant with new technologies
Urea Plant:

Changing HP equipment which increase the capacity up to 20%
MP Add on which will add a separate MP section will cause 50% increase of capacity for Co2 stripping plant
Change in intercooler of Co2 compressor which will add some more capacities
Process optimization of Urea plant by software changes in DCS which will cause up to 4% increase capacities.

Granulation / Prills:

Dedusting with new scrubbers technologies
Debottlenecking of Granulation plant for increasing capacities
Reducing of Ammonia emission from scrubbing
Increasing mechanical strength of Prills
Adding new rotoformer line for new nutrients

Combination of above technologies which will be tailor-made for each client based on plant conditions and appropriate risk will be provided by Phoenix Solution will make the plants in better operating conditions.

Also Phoenix is able to make special solutions for any project and has reputable connections with Licensors, Financers and major player contractors.